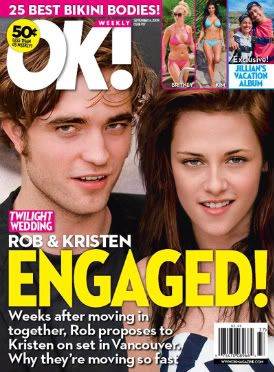 What in the name of Forks is that headline? This is just too fast, even for OK! lol.
Do you believe it? Rob proposed? Oh yeah, as Edward? And we know there is a Twilight wedding... in Breaking Dawn. lol.
Again, this falls in our "too silly yet too funny to pass" category.
But then again that is our ultimate wish! again, Robstenation is torn lol!